Regular price
Sale price
$28.00 USD
Unit price
per
Sale
Sold out
Shipping is factored into the price for many US states; further US states have a $3 shipping add-on charge.

Two bags = Free shipping to any lower 48 state.
*Please note: we are currently supply limited, and offering priority to select existing customers through email. As we expand, we'll expand our offering.
Share
View full details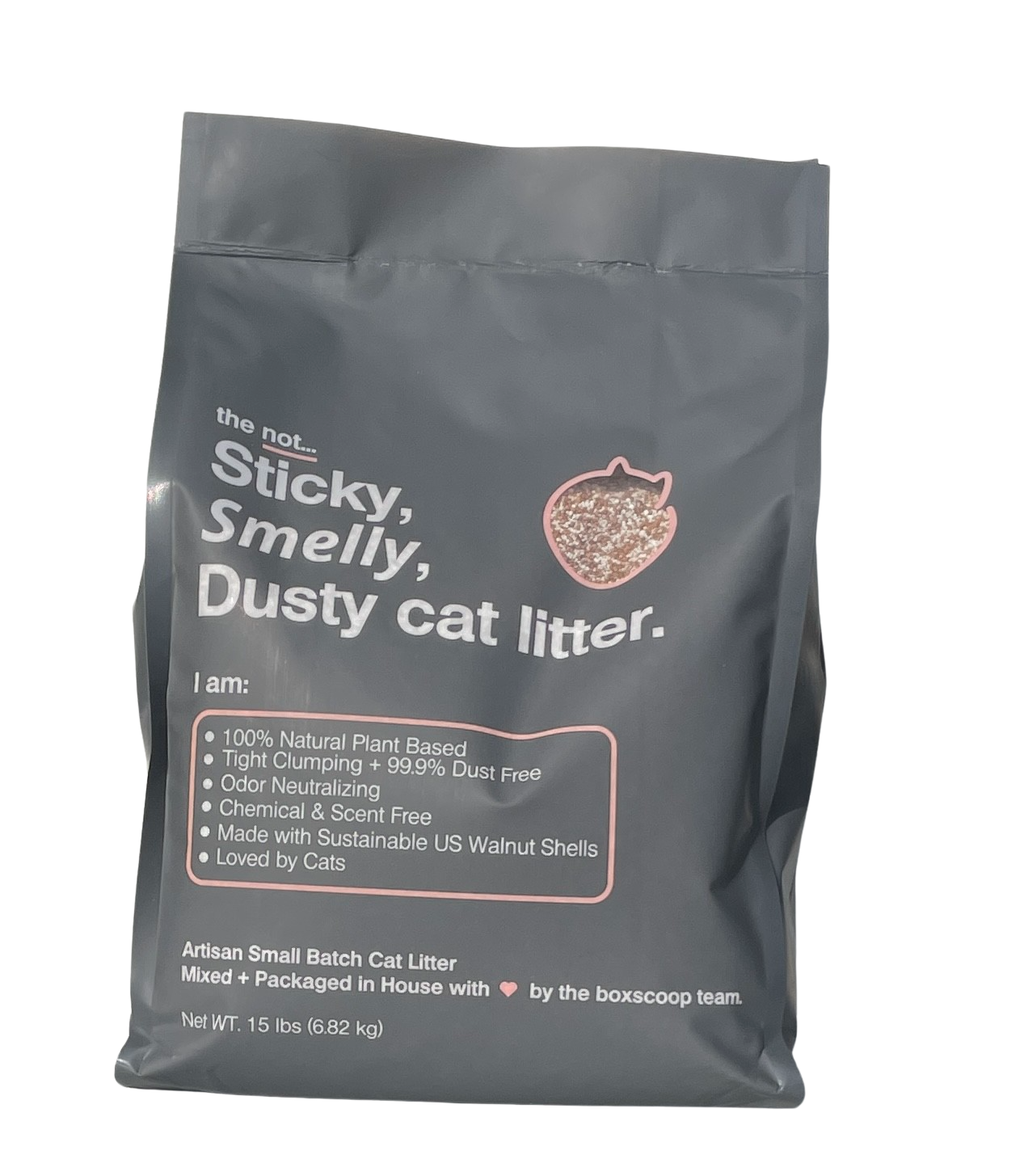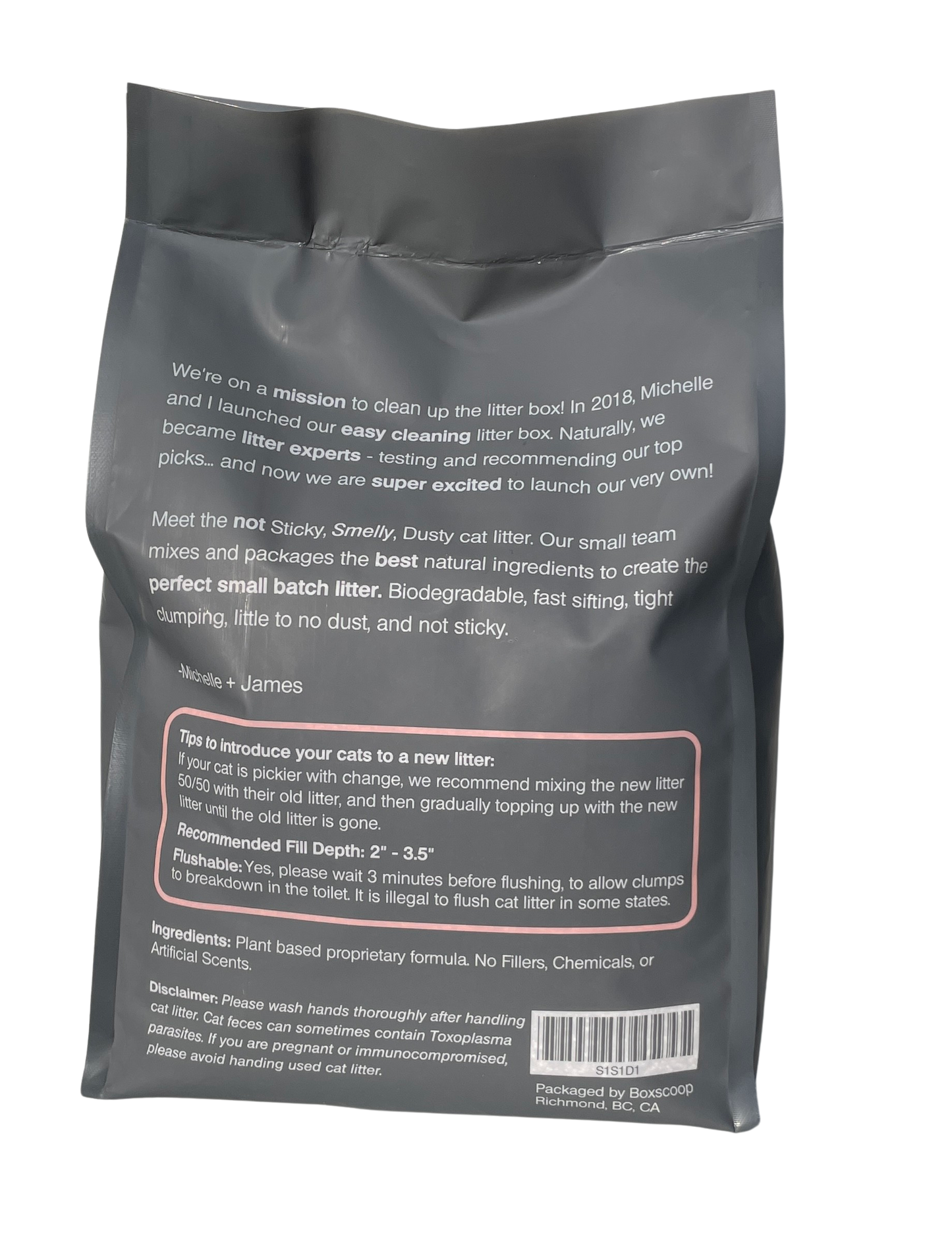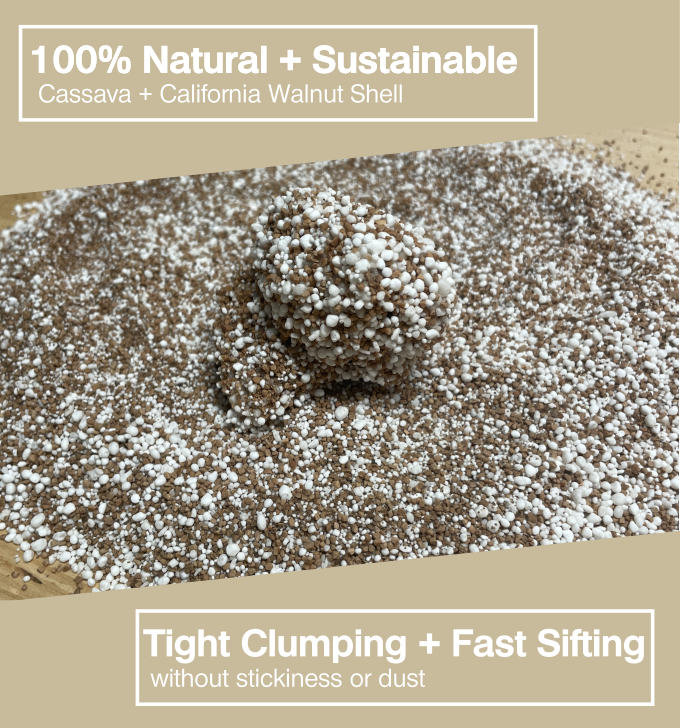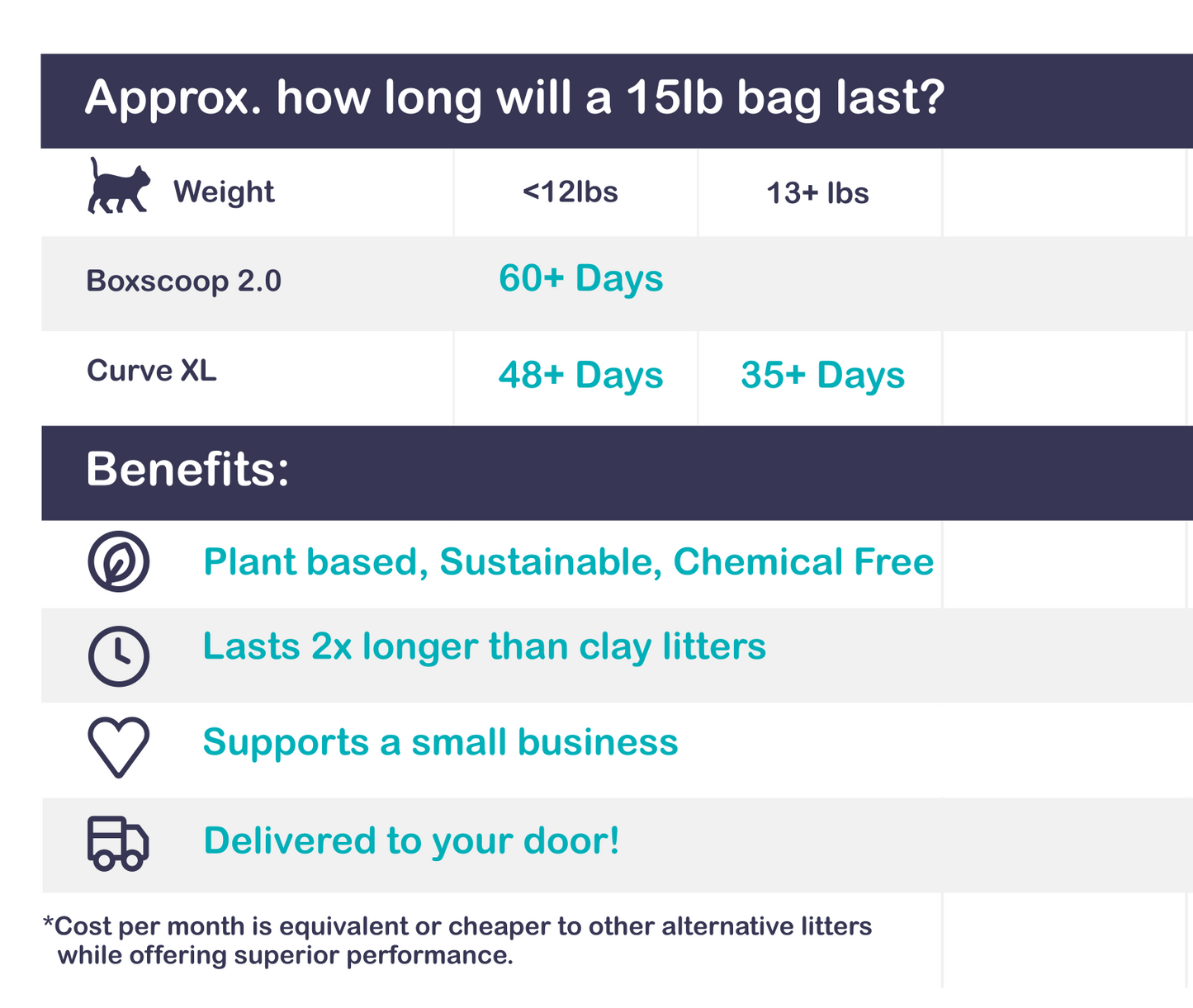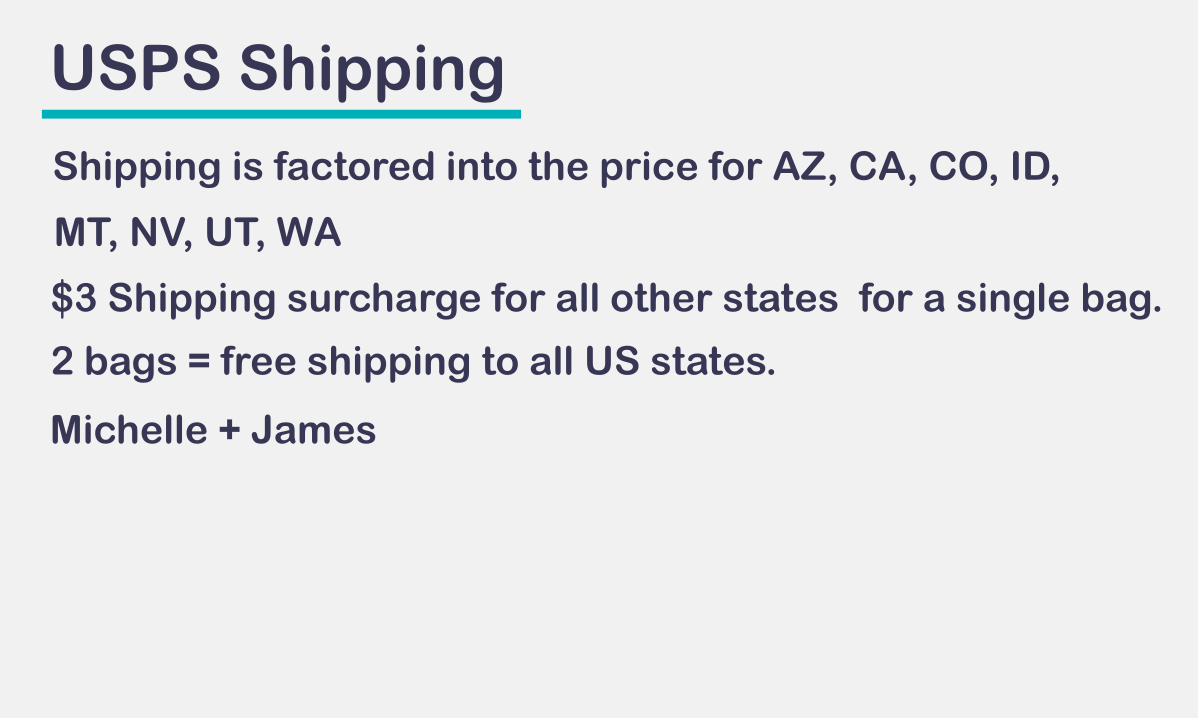 Let's be honest here...
there is no perfect cat litter. That's why instead of naming our litter as perfect, worlds best, or beautiful... we called it what it is. The not Sticky, Smelly, Dusty litter.
Our team mixes and packages the best natural ingredients to create, what we believe is the best available.
All Natural + Sustainable Ingredients
100% Plant Based, made from Cassava and California Walnut Shells. Our shells are sifted multiple times to remove dust.
Naturally Odor Neutralizing without chemicals or artificial scents.
Super Fast Sifting
This means quick effortless cleanups, especially in Boxscoop.
Tight Firm Clumps
Most cat healthy alternative litters clump soft. Our litter clumps firm, like clay... but without the sticky grossness.
Dissolves in Water
If your city allows flushing cat litter, you can put the clumps in the toilet and let them sit for a few minutes, then flush.
*Please use common sense-- if the litter box has not been scooped for a few days, do not overwhelm the toilet.