Regular price
$118.00 CAD
Regular price
$153.00 CAD
Sale price
$118.00 CAD
Unit price
per
Sale
Sold out
We're on a mission to clean up the litter box. Boxscoop is a unique patented design that perfectly bridges the gap between human and cat life.
Cleans faster than automatics

Pays for itself in litter savings

Doesn't jam or raise dust

Recommended for cats up to ~13 lbs

Includes our toss container (bags not included)

20" diameter, 15.2" tall, 12" access hole
Flat rate $10 shipping
Can kittens use Boxscoop top entry?

Yes! Kittens 12-14 weeks or older will have no problem climbing in and out of our top entry-- they especially love it!
Recommended Litters

Boxscoop 2.0 is efficient and will reduce litter usage by ~45%+.

We recommend clumping litters that sift well. Most clay litters work, but what we really love, are alternative litters like corn, grass, walnut and many others.

We also launched our own litter (currently in limited supply):

*Pretty Litter works great. Dr. Elsey's clay litter is not recommended.

**Wood and pellet litters are not recommended.
Dimensions
Is your cat a vertical pee'er?

Most cats squat and urinate into the cat litter, but some, usually senior cats, can develop a habit of standing and spraying upwards.

We do not recommend Boxscoop for vertical pee'ers because if your cat sprays above 9-10", it is possible some urine could leak
through the seam where the cover joins the bottom.

In summary, if your cat currently sprays over the walls of a regular high sided litter box, then some urine could escape from Boxscoop 2.0 also.
Share
View full details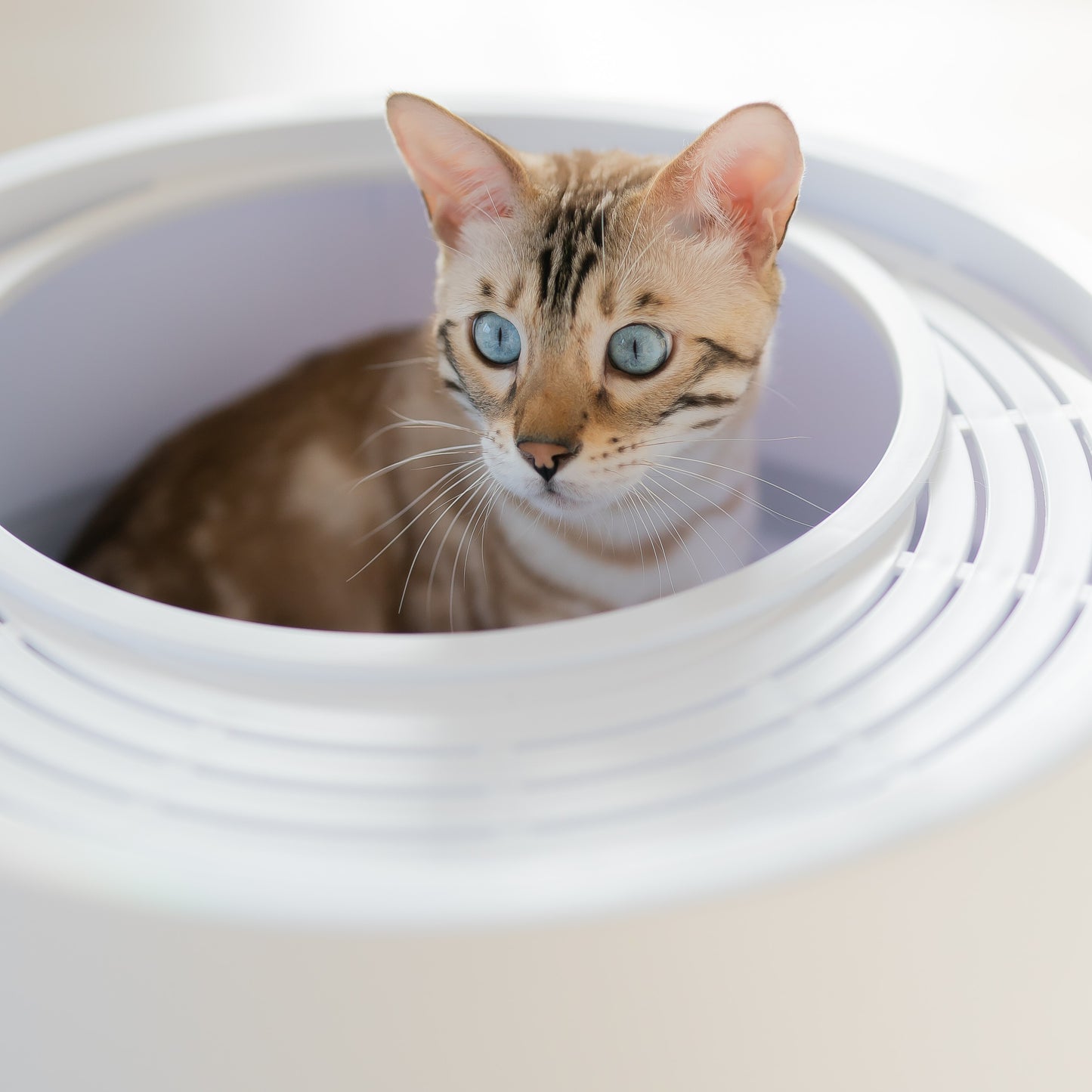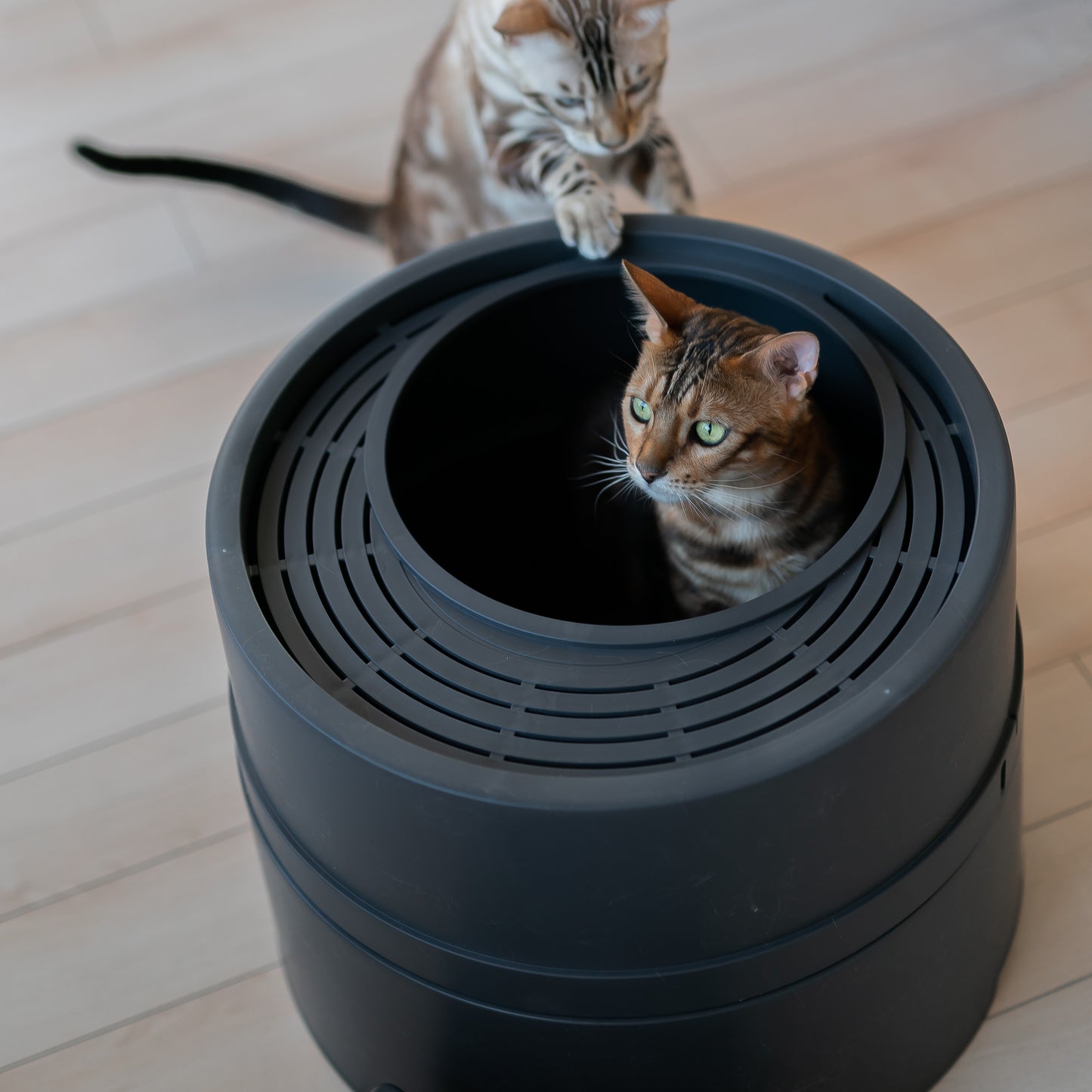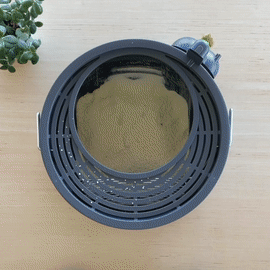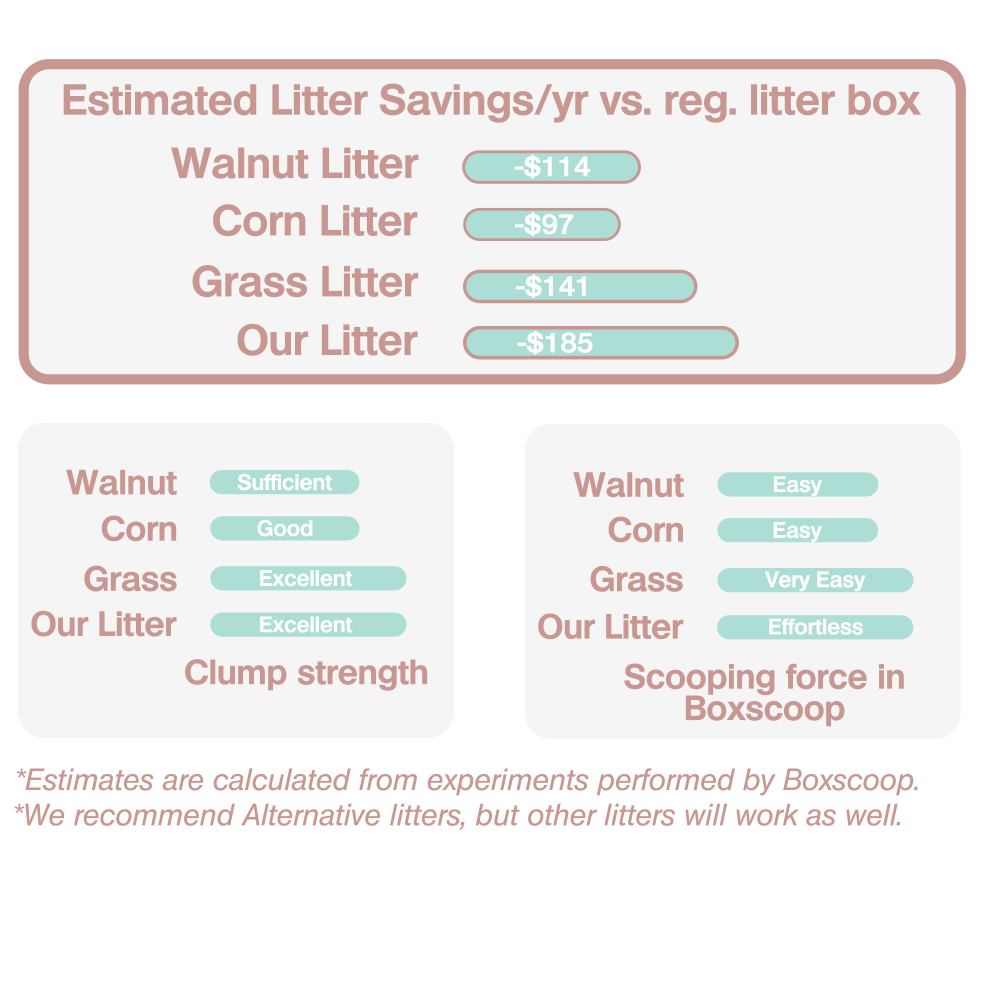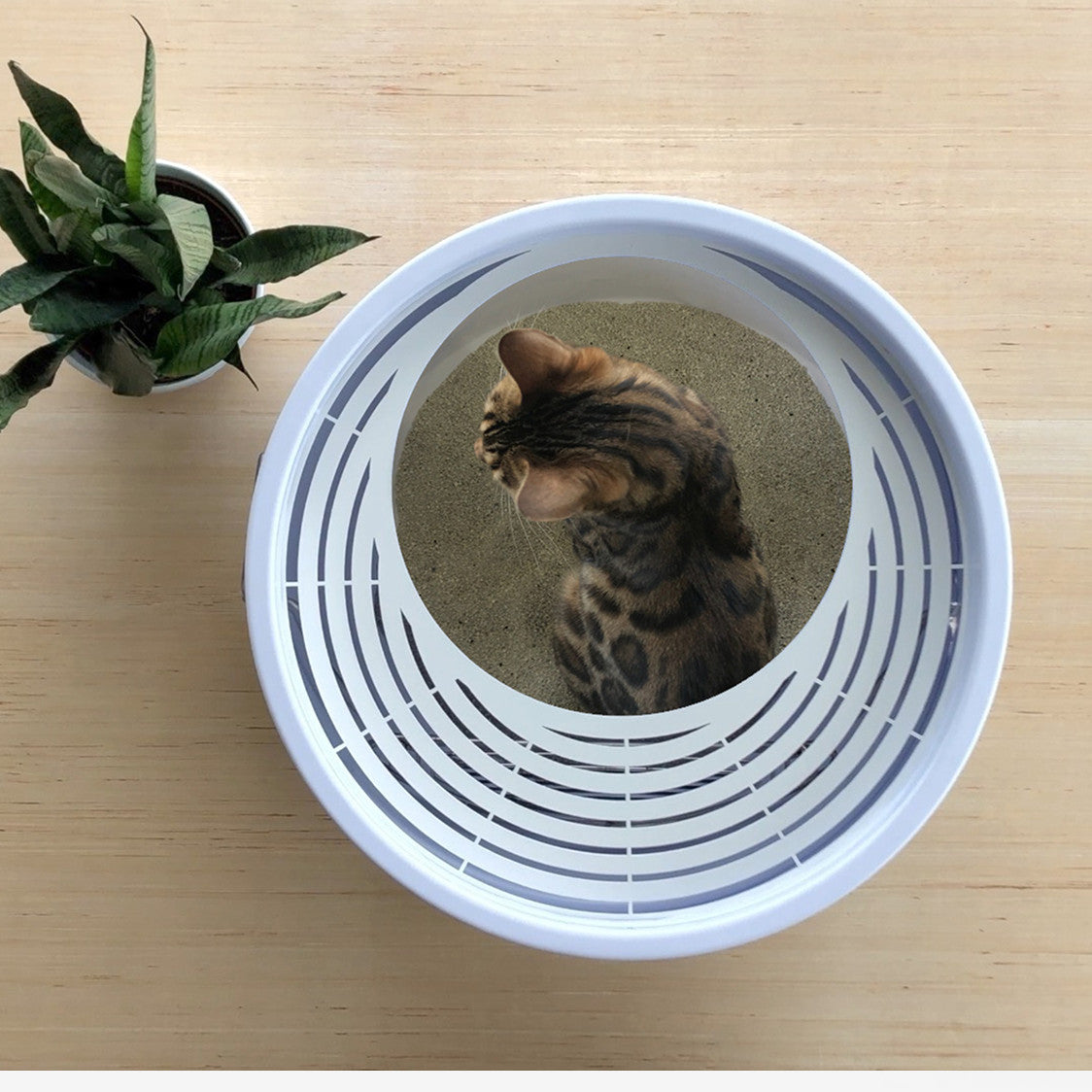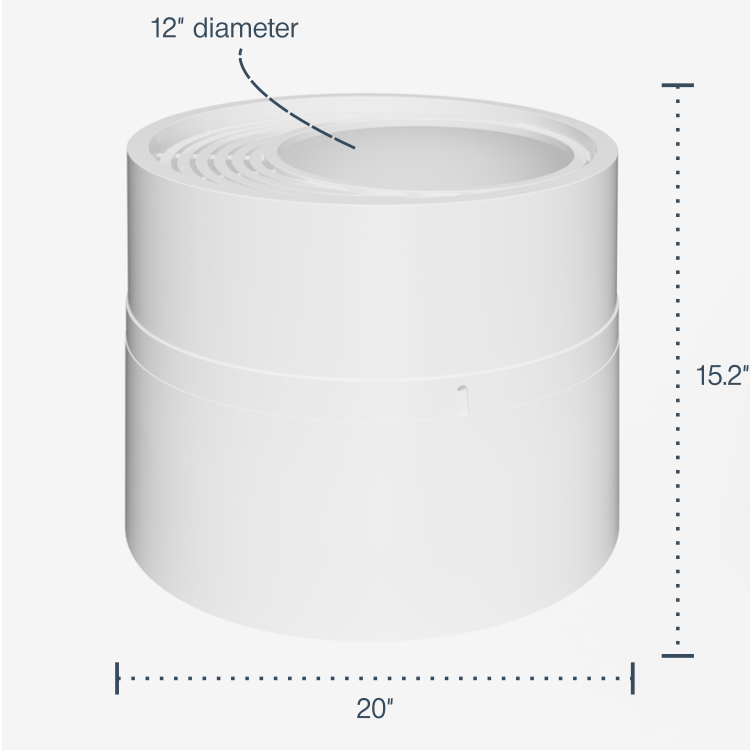 after 16 months
OK when I got my latest cat ( I've had 4 others long term ) I wanted the least hassle cat litter management possible. Money was no object. I researched automatic , self cleaning , in short every design under the sun. None of these product got glowing reviews. It seemed the more complicated they were, the more problems they had. I finally stumbled on this product. I think it had just come out. I went on you tube to see it work. It made a lot of sense in the way it worked and for the price I gave it a shot. I LOVE THIS PRODUCT ! It makes owning a cat 100 times more pleasurable. I have a normal size cat and I clean it every 4 days. More than that you need to use the back storage groove on the first pass. I just scoop with the lever and add a cup of new clumping litter.If you over fill it wont work as well. Trial and error and you should figure it out. brilliant design !
PS after 16 months I could not remember the name of the company and it took a lot of research to find it again. I don't understand why this product isn't front and center with every google search. Maybe because not available on Amazon. ( good for you )
love this litter box, it can be a little confusing when setting it up, but instructions are pretty clear. once you figure out how to use it, it makes litter scooping so easy because it gets everything in one scoop
Stylish design
The kittens love it! No over spray of litter, or urine!!
Fastest litter cleaning ever !! The grate at top helps keep litter where it came from.
Unpaid Review
I had a regular box but it was actually really difficult to stay on top of. This literally takes me two seconds to clean my kittens box and if you don't overfill it, it really does clean in one movement. Great design and my kitten had no issues using it the first time I put it down.
This is the best litter box available
I cant believe how easy it is to use. No more excuses for not cleaning the box daily. Its one swoop and your done. No digging forever hoping to get the entire box clean. I tell everyone with cats that they are crazy not to buy one.